Dr. Marc Buergi
«We trust in coaching»
Dr. Marc Bürgi is an independent Professional Coach for executives, leaders, teams, and talents with 15+ years of experience. He is a trained adult educator, solution focused coach and systemic practitioner, with a background in people and organizational development. Marc is a trusted partner for international corporations, national SMEs, start-ups, NGOs and governmental organizations.
Marc is married, father of two children and he takes an active role in the family life. He travelled Europe, South America, India, Australia, Thailand, and Laos, and trained as an assistant scuba diving instructor. As a former track and field athlete he still enjoys outdoor sports. You would meet him near a lake for watersports, on skis in the Alps, or on his mountain bike in the nearby woods. 
Marc recharges his energies while meditating.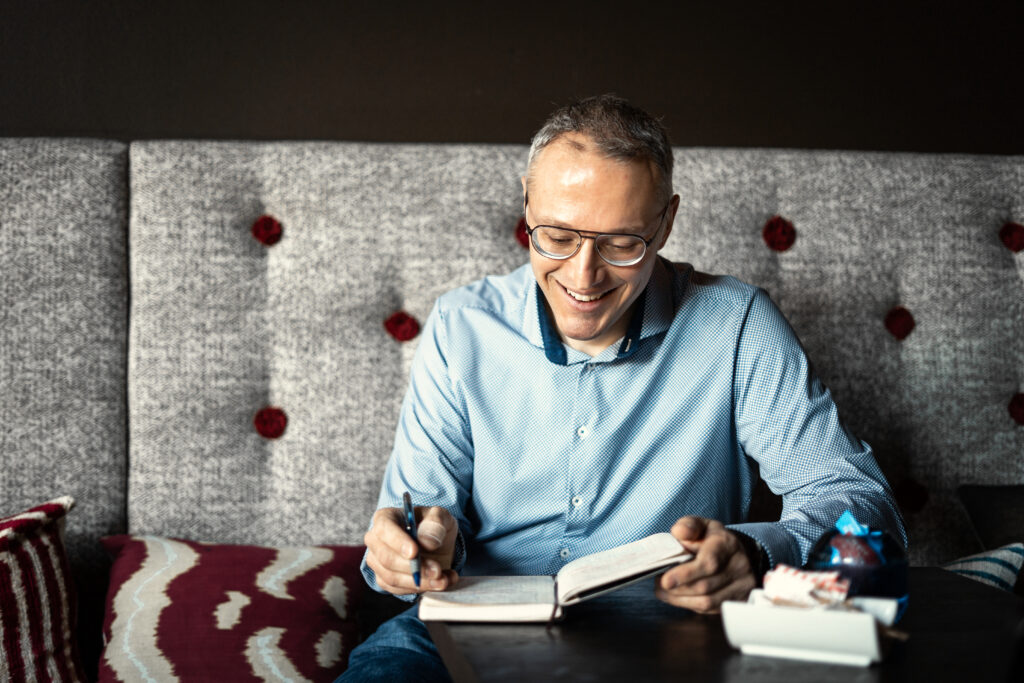 Purposeful

Projects

Support in the order of about 10% of annual revenues by means of sponsoring,

hands-on assignments,

and pro bono coaching.
The youth sports club offers an opportunity to primary school children to be physically active and learn social skills in the group. The children practice towards events and competitions in disciplines such as gymnastics, dance, track and field, netball or floorball. The vision is that every child should have a chance to exercise independent of their background, whereas performance or winning is just a bonus.
ProjectTogether is a nonprofit organisation. As a platform for innovations, ProjectTogehter supports talents of the next generation to generate groundbreaking ideas and practical solutions for sustainable change towards a future, where society, economy and politics are supportive of each other.
A CoachHub initiative to support and strengthen members of different aid organisations who work under extraordinary pressure in times of crisis by means of pro bono coaching.
CHORD's mission is to eliminate child labour and to protect children by means of granting every child access to school education as their fundamental right. Furthermore, CHORD enables vocational trainings and self-help groups for women.
Oikos is a student-driven non-profit organisation for sustainability in economics and management, founded at the University of St.Gallen. The mission is to transform economics and management education by raising awareness and empowering student change agents for sustainable solutions.
Any questions about my services or would you like to receive an offer with details on my pricing?